In 2017, more than half (52.6 percent) of young people
in Colorado became sexually active by the 12th grade
ADOLESCENT REPRODUCTIVE HEALTH IN PRIMARY CARE
Audience:
Colorado-based Primary Care Providers (MD, DO, APP)
Commitment:
Six weekly ECHO sessions held virtually
Thursdays 7:00 - 8:00 AM MST
April 9 - May 14
Pre- and Post-Test:
This series will include a pre- and post-test that will be used to understand its effectiveness.
Optional In-person Training:
Participants in this series will have the opportunity to request an in-person training, at no cost, on IUD (and other long acting reversible contraceptive methods) insertion and removal procedures, and contraceptive counseling.
CME:
This ECHO Colorado series will be reviewed and acceptable for up to 6.0 credits by the Colorado Academy of Family Physicians. Physicians should claim only the credit commensurate with the extent of their participation in the activity (1.0 credit per session).
In Partnership With: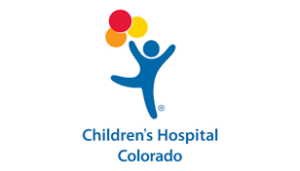 ECHO SESSION 1

Welcome and Adolescent Interview

April 9, 2020

ECHO SESSION 2

STDs In Teens and Patient-centered Contraceptive Counseling

April 16, 2020

ECHO SESSION 3

Long-acting Reversible Contraception

April 23, 2020
ECHO SESSION 4

Combined Hormonal Contraception, Depo-Provera, Other Methods & USMEC

April 30, 2020

ECHO SESSION 5

Common Adolescent Gynecology Concerns Part 1

May 7, 2020

ECHO SESSION 6

Common Adolescent Gynecology Concerns Part 2

May 14, 2020
Other Current and Upcoming ECHO Series
We are always expanding our ECHO series topics. Click here for email notification of future ECHO series.