COVID-19 has upended clinicians' sense of order and control.
Such disruptions may lead to substantial stress and a higher risk
for burnout.
Past the Pandemic:
Mental Well-being for You and Your Patients
Audience:
Providers and staff working in health care settings
Schedule: 
Eight weekly ECHO sessions held virtually
Tuesdays 12:00 - 1:00 PM MT
July 21 - September 8
The first two sessions are foundational to maximizing the learning experience and thus are required. Sessions 3-8 do not require a commitment; participants may drop-in to any topic/session they choose. Because the first two sessions are required, alternative times and recordings will be provided in addition to regularly scheduled sessions for those who cannot make it.
In partnership with: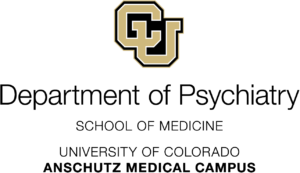 Generously supported by:
ZOMA Foundation
ECHO SESSION 1

Stress and the Human Machine: Impact of Stress on Mind, Body and Living a Life You Love

July 21, 2020

ECHO SESSION 2

Digging Deeper: How the Biology of Stress Informs Burnout Prevention

July 28, 2020

ECHO SESSION 3

Staying Connected: Communication, Relationships and Cultivating Strength

August 4, 2020
ECHO SESSION 4

Back to the Basics: Balancing Nutrition, Sleep and Movement

August 11, 2020

ECHO SESSION 5

Use of Mindfulness Practices to Approach Burnout, Stress and Uncertainty

August 18, 2020

ECHO SESSION 6

Using your SMART Brain towards Parenting and Relationship Struggles

August 25, 2020
ECHO SESSION 7

Managing What We've Lost: Mourning, Growing and Moving Forward

September 1, 2020

ECHO SESSION 8

Caring for Yourself and Your Patients in the Midst of Uncertainty

September 8, 2020